Vietnam virtual wall missing only one photo from Rome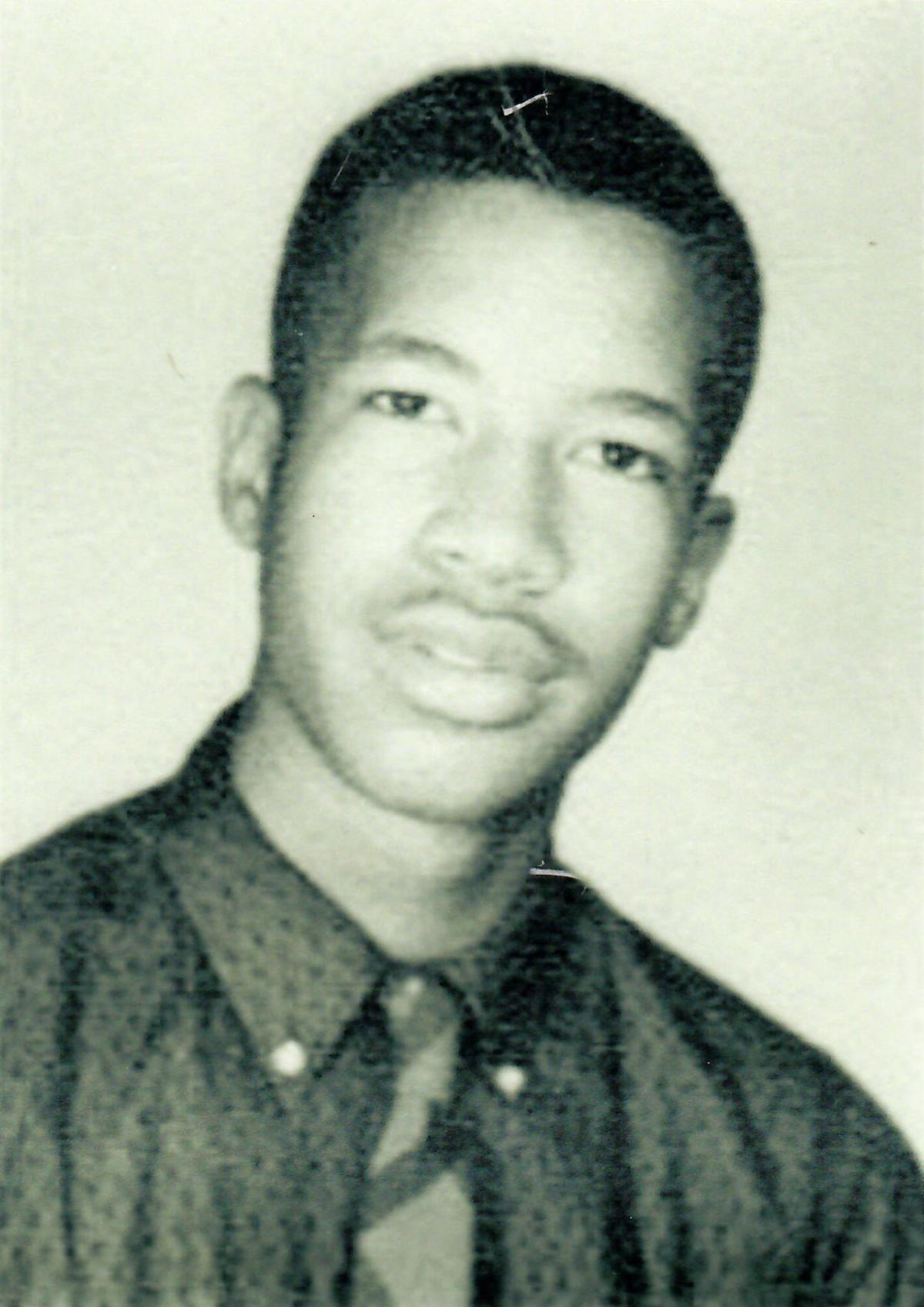 Thomas Steven Jones, a Rome resident, was born in the fall of 1947 and was buried at Oakland Cemetery after losing his life in Vietnam. / Contributed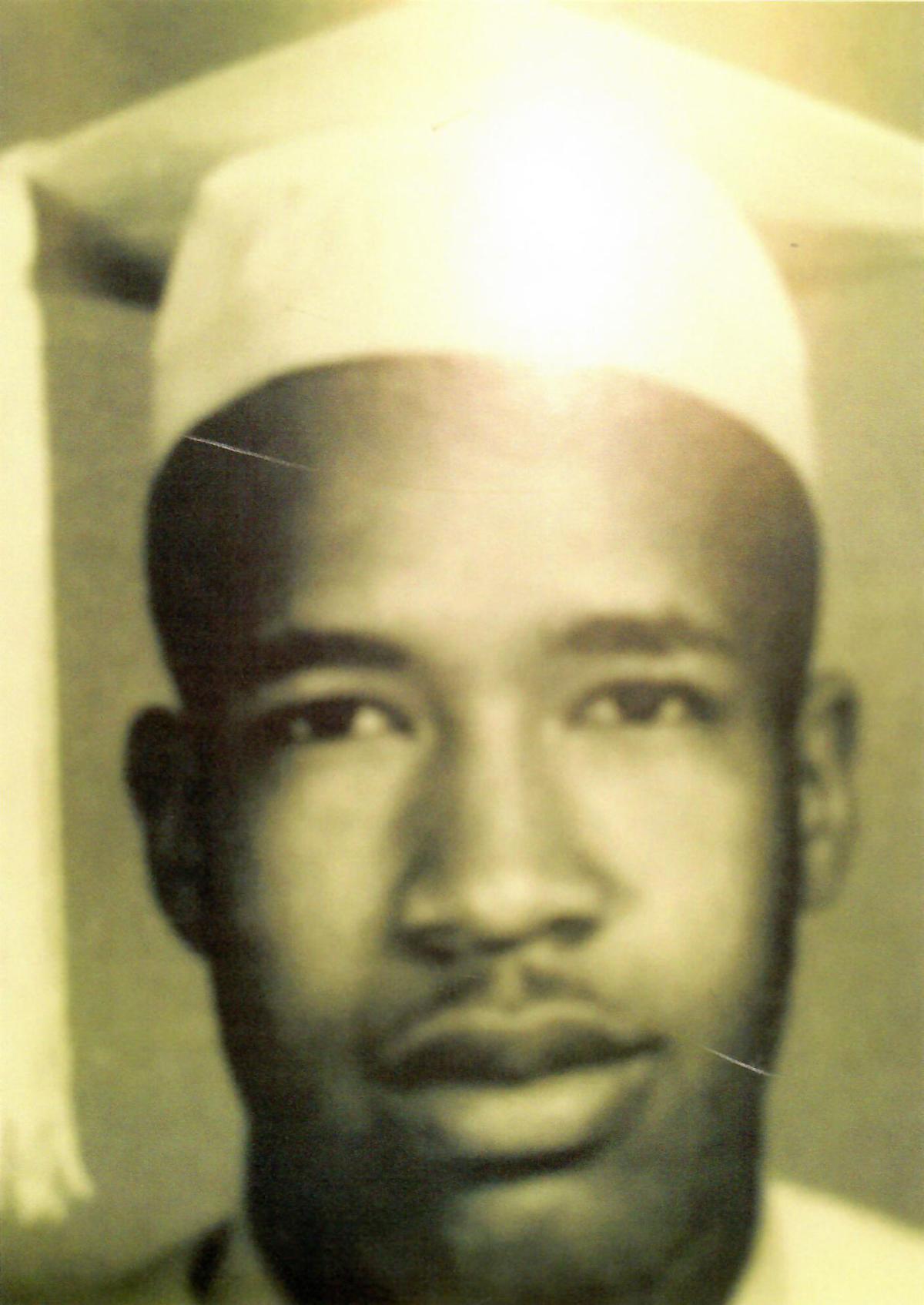 Jones, seen here in his graduation cap and gown, was killed at the age of 20 in the Binh Duong Province of South Vietnam in October of 1967. / Contributed
Members of the local 525 Chapter of the Military Order of the Purple Heart dedicate a new monument to those from Rome and Floyd County who died in the Vietnam War. At the ceremony Tuesday, Aug. 7, 2018, at Myrtle Hill Cemetery, Allen Spivey (from left) reads the 22 names while Archie Armer, Phil Jones, Larry Fleming, Alfred Carnes, Joe Brown and Walter Printup stand by. / Spencer Lahr
Behind the face of every fallen American service member lies the story of a life lived prior to their time in combat. Sometimes, however, the face of that story is missing.
A volunteer with the Virtual Vietnam Veterans Wall of Faces â€" found at www.vvmf.org â€" has been looking for photos of two fallen service members who listed Rome as their home.
The virtual wall is operated by the Vietnam Veterans Memorial Fund. Based in Arlington, Virginia, VVMF is the nonprofit organization authorized by the U.S. Congress in 1980 to build a national memorial dedicated to all who served with the U.S. armed forces in the Vietnam War.
"I noticed that the wall is missing two photos of fallen vets who claim Rome as their home of record," Marc Lewis said, a VVMF volunteer. "Out of the more than 58,000 fallen Vietnam vets nationwide, we are missing photos for less than 1,900 â€" and 148 in Georgia."
< p>The two Rome veterans Lewis was looking for missing photos of are Thomas Steven Jones and Eddie Lee Spivey.
SP4 Jones was born Sept. 22, 1947 and died in the Binh Duong Province in Vietnam on Oct. 24, 1967. Sgt. First Class Spivey was born Jan. 22, 1937 and died in the Bac Lieu Province on Jan. 2, 1970.
Lewis, who lives in Tulsa, Oklahoma, has been reaching out for missing photos for the virtual wall for over two years.
Just this past August, a new monument was dedicated at Myrtle Hill Cemetery in honor of the 22 Rome and Floyd County veterans who died in Vietnam. Jones and Spivey are listed among them.
At that monument dedication was Allen Spivey, a Vietnam veteran himself who also happened to be the cousin of Eddie Lee Spivey and a high school classmate of Thomas Steven Jones.
"He was a helicopter crew chief and he got shot down," Allen Spivey said of his cousin. Eddie Lee, who was 32 at the time of his death, left beh ind a wife, Alice and three children.
Allen is still searching for a photo of his cousin Eddie Lee, but was able to locate a couple of photos of his friend Thomas Jones from a relative.
"He got killed right before I went to Vietnam," Spivey said of his friend Thomas Jones who is buried at Oakland Cemetery here in Rome, just a few plots away from Allen's cousin Eddie Lee.
The two photos of Thomas Jones that Allen Spivey located have been passed along to the folks at vvmf.org, leaving Eddie Lee Spivey as the only missing photo of the 22 fallen Vietnam fallen who called Rome home.
Anyone who has a photo of Eddie Lee Spivey can contact Roman Record editor Blake Silvers at BSilvers@RN-T.com or by calling 706-290-5250.
Blake Silvers
Blake Silvers is a member of the Rome News-Tribune editorial staff.
Follow Blake Silvers Your notification has been saved. There was a problem saving your notification.
Whenever Blake Silvers posts new content, you'll get an email delivered to your inbox with a link.
Email notifications are only sent once a day, and only if there are new matching items.
Follow Blake Silvers
Don't have an account?
Sign Up TodaySource:
Google News Vietnam
|
Netizen 24 Vietnam