Vietnam Prime Minister Nguyen Xuan Phuc hopes Japan will continue playing role in resolving tensions in South ...

Sorry, but your browser needs Javascript to use this site.
If you're not sure how to activate it, please refer to this site: http://www.enable-javascript.com/
HANOI â€" Prime Minister Nguyen Xuan Phuc on Saturday voiced hope for Japan's contributions to efforts to peacefully resolve the tensions in the South China Sea, where China is increasing its military presence.
He said he hopes Japan will continue to play a responsible role as an important country in the Asia-Pacific region, indicating Vietnam's willingness to maintain cooperation with Japan.
The prime minister made the comments in an interview with media organizations and also through answering questions in a statement ahead of his visit to Japan from Sunday.
This year marks the 45th anniversary of the establishment of diplomatic relations between Japan and Vietnam.
Phuc said interactions of people have allowed the two countries to build bridges of friendship and form an important foundation of their ties.
He said bilateral cooperation is developing strongly in the economic and other fields.
At the same time, the prime minister said efforts need to be made so as not to undermine good bilateral relations, apparently referring to a recent increase in crimes committed by Vietnamese students and technical interns in Japan.
During his stay in Japan, Phuc will hold talks with Prime Minister Shinzo Abe.
He will also attend a summit of Japan and five Southeast Asian countries located along the Mekong River. The meeting will be held in Tokyo on Tuesday.
Phuc said he wants Japan to remain a partner of the Mekong countries in achieving the region's development, seeking assistance in infrastructure development, water resources management and the f ight against climate change.
LATEST NATIONAL STORIES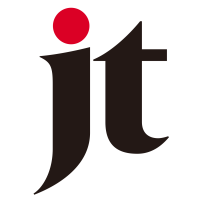 Hun Sen views Japan's democracy as a model for Cambodia

Prime Minister Hun Sen said he regards Japan as a model for his country with respect to strengthening democracy and national development. In an exclusive interview with Kyodo News on Fri...
Temperature reaches 36 C in Niigata, hitting a high for October

Temperatures rose steeply across Japan, mainly along the Sea of Japan coast, on Saturday, marking 36 C in Sanjo, Niigata Prefecture, the highest on record at any location in the country in Octob...
Shinzo Abe meets with Mike Pompeo in Tokyo to confirm shared policy on North Korea by Japan, U.S.

Prime Minister Shinzo Abe met with U.S. Secretary of State Mike Pompeo in Tokyo on Saturday to confirm their shared policy on North Korea before Pompeo travels to Pyongyang on Sunday for denucle...
Source:
Google News Vietnam
|
Netizen 24 Vietnam