Pinning ceremony set for all who served during the Vietnam war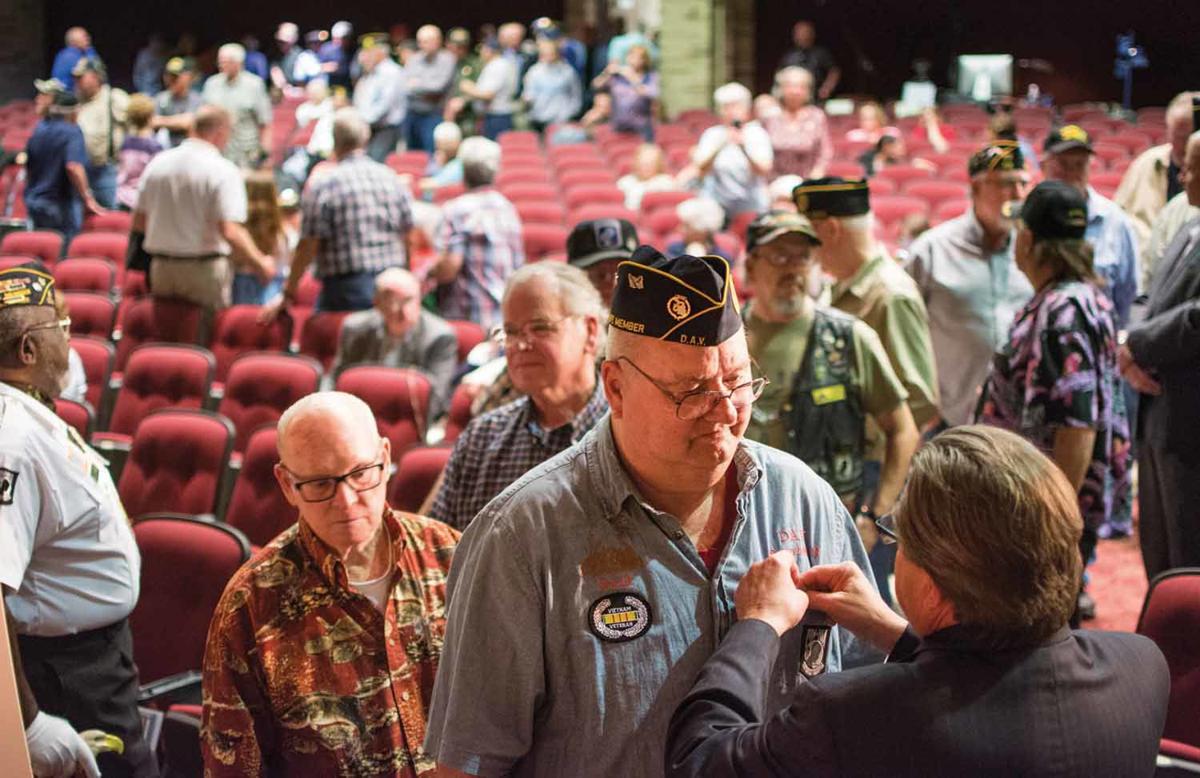 A formal Vietnam veteran lapel pinning ceremony will be held Saturday, Oct. 20 in commemoration of the 50-year anniversary of the war. It will be held at 2 p.m. at Holly Moose Lodge 1168, at 210 S. Broad St., Holly.
 The event was made possible in part by the United States of America Vietnam War Commemoration.
 Michigan Senate Majority Floor Leader Mike Kowall (R-White Lake) said, "The 'Welcome Home Vietnam Veterans Event to Thank and Honor Vietnam Veterans and Their Families' in Holly will give long-overdue recognition to Vietnam war era veterans and their families."
 He encourages all interested residents and veterans to join his representative at the event, Director of District and Veteran Affairs Lynn O'Brien, in paying tribute to the men and women who were too often forgotten when they returned home.
 O'Brien will provide a Vietnam War Commemorative Lapel Pin to U.S. veterans who served on active duty at any time from Nov. 1, 1955 â€" May 15, 1975, regardless of location.
 U.S. Army and Vietnam veteran Joe Mishler will be the master of ceremonies and Veterans of Foreign Wars Post 5587 Color Guard will post the colors. The guest speaker will be Lori Weber, member of the Children of Vietnam Veteran Health Alliance.
 In addition, Joanna Lauren, daughter of a Vietnam era veteran, will perform the national anthem and lead attendees in a God Bless America singalong; entertainment will be provided by Michibillys Band; and the Holly Moose Lodge will provide a light lunch for attendees.
 Information regarding the United States of America Vietnam War Commemoration can be found at www.vietnamwar50th.com.
More from this section
Kittens Survive Hurricane Michael
Source:
Google News Vietnam
|
Netizen 24 Vietnam