Japan, Vietnam agree on cooperation to secure peace in South China Sea

Sorry, but your browser needs Javascript to use this site.
If you're not sure how to activate it, please refer to this site: http://www.enable-javascript.com/
Prime Minister Shinzo Abe and his Vietnamese counte rpart, Nguyen Xuan Phuc, agreed Monday to work together to maintain peace and security in the South China Sea, where Hanoi is engaged in a territorial dispute with Beijing.
During their meeting at the Prime Minister's Office in Tokyo, the two leaders also confirmed their readiness to promote free and fair trade through regional trade agreements, including the 11-member Trans-Pacific Partnership, despite the spreading protectionism trend.
"Going hand-in-hand with Prime Minister Phuc, I am determined to realize the free and open Indo-Pacific region," which covers the South China Sea, Abe said in a press conference.
Phuc is visiting Tokyo to attend the Mekong-Japan Summit, which will also bring together the leaders of Cambodia, Laos, Myanmar and Thailand on Tuesday.
Vietnam, along with some other Southeast Asian nations, and China have overlapping territorial claims in the South China Sea. Amid tensions, Beijing has built artificial islands with military infrastructure in the waters.
Japan does not face the South China Sea but views the vital shipping lane as strategically important.
Phuc refrained from naming China, but said in the news conference he and Abe confirmed the necessity to ensure peace, maritime security and freedom of navigation in and flying above the South China Sea.
"I welcome and support Japan's efforts and initiative to secure economic prosperity, freedom of trade and safety of navigation in the Indo-Pacific region," Phuc said.
With this year marking the 45th anniversary of the establishment of diplomatic ties between the two nations, Abe pledged to promote people-to-people exchanges as Japan is preparing to boost foreign workers through the introduction of a new residence status from April next year.
Japan also promised up to ¥1.2 billion in grant aid to procure equipment to check food safety in Vietnam in an attempt to help expand the country's food exports.
Abe expre ssed Japan's condolences for the deaths of Vietnamese President Tran Dai Quang in September and former Vietnamese Communist Party General Secretary Do Muoi earlier this month.
LATEST NATIONAL STORIES
Annual survey finds physical strength, athletic ability of elderly Japanese has improved

The physical strength and athletic ability of elderly people in Japan has largely improved, while that of people in their 30s and 40s has mostly fallen, the Japan Sports Agency said in an annual...
Shinzo Abe meets Hun Sen, expresses hope for Cambodia's development through democratic means

Prime Minister Shinzo Abe on Monday expressed hope for the development of Cambodia through a democratic process amid criticism from the international community over the Southeast Asian nation's ...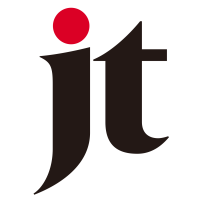 South Korean president alludes to possibility of Japan-North Korea summit

South Korean President Moon Jae-in on Monday referred to the possibility of a summit between Prime Minister Shinzo Abe and North Korean leader Kim Jong Un. A visit to North Korea by U.S....
Source:
Google News Vietnam
|
Netizen 24 Vietnam