NKY Road To Be Named After Petersburg Man Killed In Vietnam


News Home
More from Local News
Wednesday, July 25th, 2018 12:00am
By Travis Thayer @TheTravisThayer
Sgt. Charles Fleek was killed during battle over 49 years ago.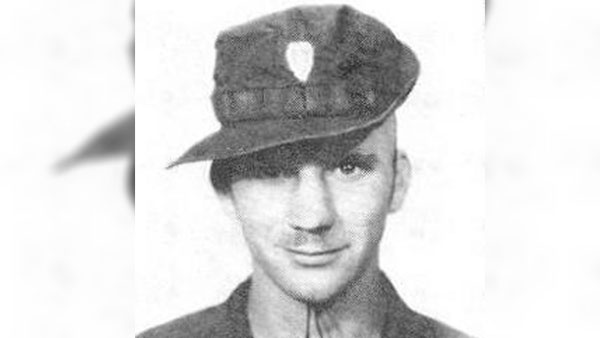 Sgt. Charles Fleek. Photo via findagrave.com.
(Boone County, Ky.) â€" A northern Kentucky road is set to be named after a Congressional Medal of Honor recipient.
This August, a section of Kentucky Route 20 in Petersburg will be dedicated the Sgt. Charles 'Chalkie' Fleek Memorial Highway, reports the NKY Tribune. The public dedication will take place at the Petersburg Community Center on Friday, August 17 at 9:00 a.m.
Fleek, a Petersburg native, was just 21-years-old when he was killed during a battle in Binh Duong Province of Vietnam over 49 years ago. During the battle, Fleek's unit was ambushed, and he willingly threw himself on a grenade to save eight other members of his unit were unaware the grenade had been thrown.
For his actions, Fleek was awarded the Congressional Medal of Honor, the highest award given by the United States for valor.
More from Local News
Lawrenceburg Municipal Utilities Customers Warned Of Discount Scam

You've been warned!

Overnight Fire Claims Miami Township Home

The fire remains under investigation.

AG Curtis Hill Investigation Get Special Prosecutor

Hill is accused of sexually harassing four women at an Indianapolis bar in March.

L'Burg Fire, Special Olympics Pull Together For Great Cause

The seventh annual Fire Truck Pull returns to downtown Lawrenceburg on August 18.

Indiana Schools To Receive Metal Detectors At No Cost

Gov. Eric Holcomb is taking another step towards protecting Indiana students.

Ripley Co. Sheriff, Margaret Mary Health Partner For Drug Take Back Event

Drop off your unused or expired prescriptions on Wednesday.
Source:
Google News Vietnam
|
Netizen 24 Vietnam